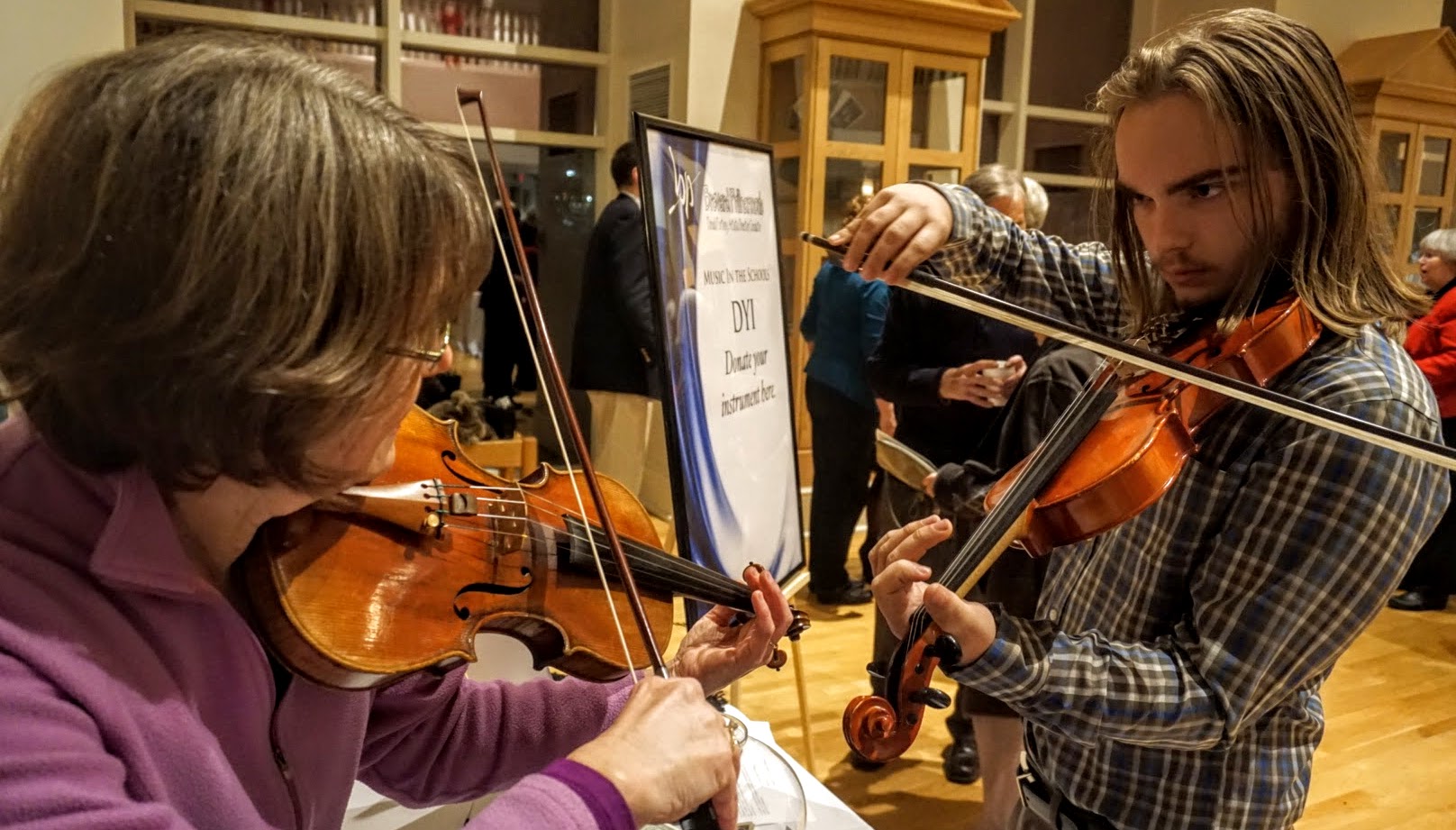 Brevard Philharmonic Announces 'Donate Your Instrument' Drive
Do you have a band or orchestra instrument tucked away in a closet or attic, playable but no longer being played? The Brevard Philharmonic Orchestra is currently seeking donated instruments for 'Music In The Schools,' their outreach program to Transylvania County Schools.
Music In The Schools is holding the 'Donate Your Instrument' (DYI) drive to provide instruments to middle and high schools band and orchestra teachers in Transylvania County Schools. This will make it possible for students to play these instruments in school and check them out for practice at home.
"For some of our students, the cost of owning an instrument, even the rental cost, is prohibitive." said Jeremy Gibbs, Director of Human Resources, and a former orchestra director. "The 'Donate Your Instrument' drive will enable more students to learn an instrument and participate in their school band or orchestra."
Mr. Gibbs stated that schools already lend students some large band instruments that are expensive to acquire, which works well for now. Brevard Middle School started this year with three cellos and two violas for its new strings program, and the Brevard Philharmonic donated used violins and violas to help BMS serve 15 students this fall.
According to chorus and orchestra teacher Madeline Johnson, Brevard Middle's collection of instruments is on target for now. For the program to expand and continue, however, new instruments will be needed soon.
"Enrollment was open to all interested students," said Johnson, "and some joined after hearing about the experience of others in the class. Each year, a new sixth-grade class will join until the program reaches all three grades. In addition to options for band and chorus, these students looking for a new musical program are helping to create the first-ever orchestra at BMS."
Plans are underway to provide performance opportunities by the end of the year, including a class recital and collaborations with other BMS ensembles.
Why is it so important to provide the opportunity for all children to play a musical instrument? Research shows that music education boosts students' math, computer, and language skills. Plato said, "I would teach children music, physics, and philosophy; but most importantly music, for the patterns in music and all the arts are the keys to learning."
Whether children are already musically aware, or discover a new passion in this program, the investment and effort is more than worth it. That's why Music In The Schools is asking you to begin supporting the 'DYI' drive this year.
If you don't have an instrument to donate, cash donations are also welcome to support the purchase of instruments or restore used instruments to playing condition. Please make checks payable to Brevard Philharmonic, with 'DYI' on the memo line.
You may bring a band or orchestra instrument (no drums or guitars, please) to the Brevard Philharmonic office during box office hours: Monday, Wednesday & Friday, 12 to 2 pm two weeks before each concert. The office is located at 521 North Broad St., Brevard, NC. The orchestra phone number is 828-884-4221; please call first to confirm the office is open.
If you prefer, bring your instruments and/or cash donation to the next orchestra concert at the Porter Center. You will receive a receipt for your donation. Brevard Philharmonic is a non-profit 501(c)(3) organization.