Brevard High School Concert Chorus
The Brevard High School Concert Chorus is the premier performing ensemble at Brevard High School. Under the direction of Mary Beth Shumate for the past twenty-three years, they perform extensively at the community, state, and national levels and, in addition to New York, Washington, DC, Atlanta, and Williamsburg, have toured in Germany, Switzerland, and Austria. In 2005, through a rigorous selection process, the BHS chorus was chosen as one of three high school choruses in the nation to perform the Durufle Requiem at the second annual Carnegie Hall National High School Choral Festival under the direction of Craig Jessop, Morman Tabernacle Choir conductor, and the St. Luke Orchestra. Each spring the chorus consistently receives superior ratings in performance and sight reading at the North Carolina State Choral Festival. Their annual activities involve a madrigal dinner in December and a Broadway musical in the spring. Highlights of their 2012-13 season include performing as the featured choir at the Gardner-Webb Choral Festival, participating in a master class with internationally renowned conductor Rollo Dilworth in Philadelphia, and singing in Washington, DC and at St. John the Divine Cathedral in New York City.
Mary Beth Shumate
Mary Beth Shumate has served for twenty-three years as director of choral and theatre activities at Brevard High School. In addition to annual madrigal dinners in December, each spring she directs and produces a Broadway musical. BHS choruses have performed in numerous venues throughout North Carolina, many locations in the eastern half of the country including Washington, DC and New York City, and in Europe. Ms. Shumate is a member of the American Choral Directors Association and is the state secretary for the High School Choral Division of the North Carolina Music Educators Association. She is a National Board Certified teacher and was the 1998 Transylvania County Teacher of the Year. Ms. Shumate received the bachelor of music education degree from Abilene Christian University in Texas and the master of music education degree from the University of South Florida.
Amanda Horton, soprano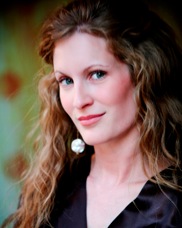 Amanda Horton has been lauded by Classical Voice of North Carolina as a "beautiful, rich soprano" of "great color and vocal expressiveness," capable of "quiet passion and simplicity" as well as "joy and power" (cvnc.org, 2011). She has sung several leading roles with Asheville Lyric Opera in recent seasons including Susanna (Le nozze di Figaro), Adina (L'elisir d'amore), Pamina (Die Zauberflöte), Gretel (Hansel and Gretel) and Adele (Die Fledermaus). Ms. Horton often appears as soprano soloist for Handel's Messiah and Vivaldi's Gloria with various groups in North Carolina, including the Asheville Symphony Chorus and the Carolina Concert Choir. Regional appearances include Hansel and Gretel with the Charleston Symphony Orchestra, Lord Nelson Mass at Berry College, Poulenc's Gloria with Southern Appalachian Chamber Singers at Piccolo Spoleto Festival, and guest recitals across the Southeast. She performed as a Young Artist with Opera Santa Barbara, coaching with Valery Ryvkin and Martin Katz, and holds opera performance degrees from Furman University and Shenandoah Conservatory. She is a member of the Brio Chamber Series and performs regularly with Classicopia and AmiciMusic in creative venues around Western North Carolina.
Tyler Young, tenor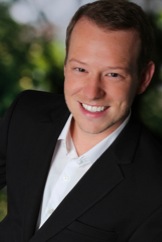 Tenor Tyler Young's operatic credits include Frederic in Gilbert and Sullivan's Pirates of Penzance, Sam Kaplan in Weill's Street Scene, and Ferrando in Mozart's Così Fan Tutte. Oratorio and concert performances include Handel's Messiah, Mendelssohn's Elijah, Bach's Magnificat, Dubois' The Seven Last Words of Christ, and Saint-Saens' Christmas Oratorio. Young recently returned from intense studies at the American Institute of Musical Studies in Graz, Austria where he performed in numerous opera, operetta, musical theater, and art song concerts. He is a native of and currently resides in Connelly Springs, NC. He received his Bachelor of Music in Music Education and Master of Music in Vocal Performance from Appalachian State University in Boone, NC. Young teaches public school and is a church choir director and organist. He continues to maintain a private vocal and piano studio and is a voice instructor at Catawba Valley Community College in Hickory, NC.
 David Starkey, baritone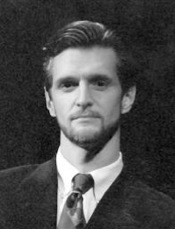 David Craig Starkey has a diverse career spanning all aspects of opera, musical theater, and large entertainment production. Mr. Starkey is the founder and General & Artistic Director of the Asheville Lyric Opera in Asheville, North Carolina, a leader in regional opera and co-producing in the Southeast. As General Director, Mr. Starkey has enjoyed a successful transition from a professional operatic singer and director into a business leader with relationships through out Western North Carolina and the greater southeast region. Mr. Starkey combines his producing and business experience from his mentors: Paul Kellogg, former director of New York City Opera and Lesley Koenig, former director of production of the Metropolitan Opera along with his afflictions with numerous institutions, including Manhattan School of Music, Yale Opera, Indiana University Opera Theatre, New Jersey State Opera, Opera North (US), and Brevard Music Center.
Mr. Starkey received a distinguished degree of Bachelor of Music in vocal performance from Youngstown State University and a Master of Music degree in opera performance from the Jacobs School of Music at Indiana University. His vocal studies have been with pioneers of the vocal arts; Giorgio Tozzi, Dale Moore, Mark Oswald, and his father, Dr. David E. Starkey. With over thirty baritone roles in his repertoire and performing career, Mr. Starkey has been at Amato Opera, New York City Opera, and made his European debut at the Bregenz Festspiele in Austria. He has been equally successful in theatre productions at the Huntington Theatre and North Shore Theatre in Boston, and as a soloist and collaborator with Erich Kunzel and Cincinnati Pops Orchestra marking his solo debut at Carnegie Hall and the Telarc Records. Mr. Starkey is currently a voice and opera professor at Mars Hill College, judges Metropolitan Opera competitions, and lectures on the Music Business around the country.
Rosella Ewing, mezzo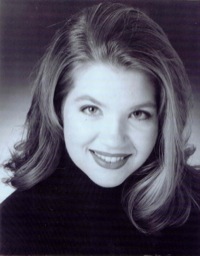 Rosella Ewing, mezzo-soprano, is a passionate performer of operatic repertoire. Some of her favorite roles include Charlotte from Werther, Meg from Little Women, Cherubino from Le nozze di Figaro, and the Mother from Amahl and the Night Visitors. In recitals Ms. Ewing has performed works by a wide variety of composers including Bach, Barber, Berlioz, Debussy, Haydn, Respighi, and Schumann as well as many scenes and arias from Bizet's Carmen. She has also performed as a guest soloist in concerts with several ensembles in her current hometown including the Chattanooga Symphony and Opera, the Chattanooga Bach Choir, and Choral Arts of Chattanooga. Prior to returning to her native Tennessee, Ms. Ewing received her DMA from Louisiana State University and studied at various training programs including the Santa Fe Opera, Des Moines Metro Opera, Chautauqua Opera, Tri-Cities Opera, and the Martina Arroyo Foundation Prelude to Performance program in New York City. While at Santa Fe Opera, Ms. Ewing premiered a role in Osvoldo Golijov's Ainadamar under director Peter Sellars, which she reprised in the New York premier at the Rose Theater for Lincoln Center. Ms. Ewing was honored to receive the Individual Artist Fellowship for voice from the Tennessee Arts Commission for 2012. Dr. Ewing is currently a Visiting Professor of Music at Covenant College in Lookout Mountain, GA, where she teaches voice, music history, and opera workshop. In her Limited spare time she enjoys hiking, reading, and making jewelry.
Program Notes:
Toe Tappers: An Evening of Rodgers and Hammerstein Classics
Richard Rodgers/Oscar Hammerstein II
Born in Hammels Station, Long Island, June 28, 1902; died in New York, December 30, 1979/
Born in New York, July 12, 1895; died in Doylestown, Pennsylvania, August 23, 1960
Richard Rodgers and Oscar Hammerstein II began their fruitful collaboration in 1943 with Oklahoma!, which was so successful that it ran for 2,212 performances and ushered in a whole era of musicals with believable plots and songs that advanced the action. With the addition of their international hits Carousel, South Pacific, The King and I, and The Sound of Music, they cemented their standing as the most successful Broadway team ever. Revivals of their musicals have kept them in the limelight to this day.
Following the success of Oklahoma!, Rodgers and Hammerstein were tempted yet reluctant to seek rights to adapt Ferenc Molnár's play Liliom, partly because others had been refused, and partly because of its depressing ending. They persevered, however, and after receiving permission they fashioned a coherent drama with memorable numbers and a more hopeful ending, and named it Carousel. After trial performances out of town, they tinkered extensively so that the Broadway opening on April 19, 1945, immediately captivated audiences and critics.
The story, transplanted from Budapest to a New England fishing village, revolves around the love between worldly Billy Bigelow, a carousel barker, and the innocent Julie Jordan, a mill worker. Instead of opening with an overture, Rodgers decided to write an extended musical number—now known as the Carousel Waltz—to accompany pantomimed action that would draw the audience directly into the drama. A great gamble, it paid off enormously, later drawing praise as "the most intense first scene any musical ever had." During this scene we are introduced to the mill owner, to the widow who runs the carousel, and above all to the growing attraction between Billy and Julie. Musically, the swaying waltz music builds to an intense peak. More of Carousel closes tonight's first half (see below).
In 1945 Hollywood wanted to get in on Rodgers and Hammerstein's success, and asked them to make a musical out of the Philip Strong novel State Fair, which had been made into a successful but non-musical film in 1933. With unpleasant memories of past Hollywood experiences, they were reluctant, but agreed as long as they could stay in New York. Their State Fair (film 1945, remade 1962; stage 1969, 1996), similar to Oklahoma! in its rural Midwestern setting, faithfully follows the 1933 movie plot about the Frake family going to the Iowa State Fair. Midway through, the company sings "It's a Grand Night for Singing," one of Rodgers's most infectious waltz songs, as romances heat up at the fair's Starlight Dance Meadow.
In 1950 Rodgers and Hammerstein wrote The King and I, based on Margaret Langdon's book Anna and the King of Siam, which in turn drew on English governess Anna Leonowens's memoirs about teaching the children of King Mongkut at the Siamese court in the 1860s. The show, which starred Gertrude Lawrence and Yul Brynner, opened on Broadway on March 29, 1951, and ran for 1,246 performances, garnering Tony Awards for both lead actors. Lawrence, however, died of undiagnosed liver cancer before the run was complete, and for the popular 1956 movie, Deborah Kerr played Anna (with Marni Nixon as her singing voice) opposite Brynner, who won an Oscar for his portrayal of the king.
Taking tonight's selections in story order, Anna arrives in Bangkok with her young son Louis, and tells him in "I Whistle a Happy Tune" that she will bravely face whatever dangers lie ahead. Soon after her arrival at court, Anna sings the charming, wistful "Hello, Young Lovers" upon learning of the secret love between Tuptim, sent as a gift to become one of the King's wives, and Lun Tha, the young man who delivered her. The widowed Anna, having felt the happiness of love herself, urges them to "follow their star." In the tender "We Kiss in a Shadow" Lun Tha and Tuptim reflect on the impossibility of their love. They steal a moment together—"I Have Dreamed"—and he tells her about his plan to escape with her following their performance of "Small House of Uncle Thomas" for the king.
To return to Carousel, in one of the show's most popular numbers, "June Is Bustin' Out All Over," the townsfolk exuberantly express joy in the season and the awakening of love—and lust—as they prepare for a clambake. Our next selection, which occurs earlier in the story, features Julie and Billy before their marriage singing one of Broadway's greatest love songs, "If I Loved You." Their attraction intensifies as they skirt around saying that they're actually in love. Carousel's comic subplot deals with fellow mill worker Carrie—as confident as Julie is dreamy—who's in love with an upstanding, ambitious fisherman, Enoch Snow. Carrie looks forward to when she will be happily married to "Mister Snow." The moving, hymnlike "You'll Never Walk Alone" is sung in Act II by Julie's cousin Nettie to give her comfort and the courage to go on after Billy's suicide. The song's reprise at the end of the show during his daughter's graduation provokes tears from many a theatergoer, as Billy, returning to earth as a spirit, reconciles with her and finally admits to Julie that he loved her. One of Carousel's most ambitious numbers is the dramatic seven-and-a-half-minute Soliloquy that Billy sings—and speaks—upon learning that he is to become a father. The words and music express a wide range of emotions, from wonder to joy to fear, probing the character's inner thoughts to an extent unprecedented on the Broadway stage.
South Pacific is often upheld as the quintessential Rodgers and Hammerstein musical for its flow between music and action. The show opened in 1949 starring Broadway darling Mary Martin and opera favorite Ezio Pinza and ran for 1,925 performances. It won the Pulitzer Prize for drama in 1950, along with multiple Tony Awards, and was made into a highly successful movie in 1958.
Drawing on two of the young James A. Michener's Tales of the South Pacific, the World War II scenario centers around American nurse Nellie Flatbush, stationed at a Pacific island naval base, who falls in love with French ex-patriot and plantation owner Emile de Becque. When she learns that he has two mixed-race children from his marriage to his now-deceased Polynesian wife, she decides out of prejudice that she can't marry him. In an intertwined story line, the patrician Lieutenant Joe Cable falls in love with the beautiful Liat, but leaves her because his family would never accept his marrying a Tonkinese woman. The dejected Cable persuades the rejected Emile to go with him on a dangerous mission during which the lieutenant is killed. Emile narrowly escapes and returns to find Nellie ready to marry him, having conquered her prejudice by growing to love his children.
Some of South Pacific's most memorable songs are sung by secondary characters, such as Lieutenant Cable's soaring "Younger Than Springtime," in which he pours out his love to Liat with appealing innocence. Naturally Nellie gets her share of great songs—the popular "A Wonderful Guy" is her exuberant outburst of love upon first accepting Emile's marriage proposal—before she has met his children. Mary Martin was so taken with the song when Rodgers and Hammerstein demonstrated it for her, that she immediately sat down on the piano bench and began singing it, throwing back her arms and leaping off the bench at the words "I'm in love with a wonderful guy." Rodgers reportedly told her, "Never sing it any other way."
Having decided to do away with the customary dance routines for a female chorus line, Rodgers and Hammerstein opted instead for some lusty numbers for a male chorus of sailors. In "There Is Nothing Like a Dame" the men raucously rail against being deprived of female company on the island's military base. The show's most beautiful song, perhaps, is "Some Enchanted Evening," with which Emile rapturously serenades Nellie in Act I, reflecting the instant attraction they experienced at the officer's club dance.
Rodgers and Hammerstein scored their fifth international hit with their last collaboration, The Sound of Music, which opened on Broadway on November 16, 1959, and ran for 1,443 performances. (Hammerstein died of cancer the following year.) The show starred Mary Martin and Theodor Bikel, but when it was made into a movie in 1965, the forty-six year old Martin was bypassed for the role of Maria, to her extreme disappointment. The film featured Julie Andrews and Christopher Plummer, won five Academy Awards, and displaced Gone with the Wind as the highest-grossing film.
The musical's book, by Howard Lindsay and Russel Crouse, is based on the true life experiences of Maria von Trapp, as recorded in her memoirs, The Trapp Family Singers. The Mother Abbess of the Nonnberg Abbey, worried that the high-spirited Maria may not fit into monastic life, sends her to work as a governess for widower Captain George von Trapp's seven children. She gradually wins their acceptance by teaching them to sing, taking them on outings, and softening their father's crusty exterior. He and Maria become romantically attracted, despite his engagement to Baroness Schraeder. Once the Nazis have taken over Austria, the baroness argues with him that the Anschluss is inevitable, but he stubbornly refuses to accept it and she breaks off their engagement. He and Maria admit their mutual love and marry, but when they return from their honeymoon, the captain is ordered to serve in the German navy. Unwilling to bow to the Nazis, he, Maria, and the children escape during a music festival where they are performing, and flee to freedom over the Swiss Alps.
In the stage version, Maria and the Mother Abbess first sing the cheerful "My Favorite Things" just after Maria has apologized for being late and for singing in the garden, and just before the Mother Abbess suggests thinking about a life outside of the religious order. In the movie, Maria first sings the song (reprise in the musical) to distract the children who are frightened by a thunderstorm. After Maria has returned to the abbey in an attempt to resume her religious life, the children try unsuccessfully to cheer themselves up by singing this tune (both versions).
When the Mother Abbess realizes that Maria has come back to hide from her feelings for Captain von Trapp, she sings the majestic "Climb Ev'ry Mountain" to encourage Maria to face him and follow her dreams. Much earlier Maria uses the lightweight but unforgettable "Do-Re-Mi" to teach the children to sing. At the festival concert just before their escape, the family sings a much more elaborate version. Concluding this group is the title song, which opens both the musical and the film as Maria revels in "The Sound of Music" in the hills near the abbey.
Our evening of Rodgers and Hammerstein classics closes with some of the most famous numbers from their first success, Oklahoma!. Based on the play Green Grow the Lilacs by Lynn Riggs, the Broadway production was a smash hit when it opened on March 31, 1943. Its popularity has never waned, attracting new audiences through revivals, national tours, performances abroad, and the 1955 Academy Award–winning film starring Shirley Jones and Gordon MacRae.
The story takes place in 1906, during the struggle for land between farmers and cattlemen in the Oklahoma Territory. Cowboy Curly McLain and sinister farmhand Jud Fry vie for the affections of farm girl Laurey Williams. Though she really loves Curly, she punishes him for taking her for granted by agreeing to go to a social with Jud. Meanwhile, a comic subplot involves the flirtatious Ado Annie, promised to cowboy Will Parker, but temporarily attracted to the peddler Hakim. Eventually Curly and Laurey declare their love and get married, but Jud intrudes, intent on killing Curly, just as she had foreseen in a dream. Instead, Jud dies after falling on his own knife. Curly is acquitted of his murder in a makeshift trial, and he and Laurey happily depart on their honeymoon.
In the show's buoyant opening number, Curly sings "Oh, What a Beautiful Morning" as he enters to ask Laurey to the box social. Much later, toward the end of the first act, Laurey's famous dream sequence begins with her singing "Out of My Dreams" as she imagines what marriage to Curly would be like. We return to the opening scene with the jaunty "Surrey with the Fringe on Top," which Curly sings to convince Laurey that he would take her to the social in style, but she becomes enraged when he admits that the beautiful surrey is only in his imagination.
As in Carousel's "If I Loved You," Rodgers and Hammerstein add poignance to Laurey and Curly's love song "People Will Say We're in Love" by having them declare their love only indirectly. They have decided they will go to the social together, though they must be discreet. Laurie and Curly's singing of the rousing "Oklahoma" in the finale is so infectious that the entire cast soon joins in to extol the beautiful landscape, great prairie weather, and wholesome rural living in the territory that is just about to become a state.
—©Jane Vial Jaffe