Tommy Watson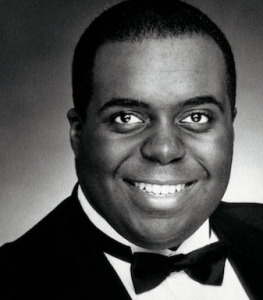 Tommy L. Watson, lyric baritone, made his operatic debut in Cortona, Italy as Pascariello in Cimarosa's opera Li Sposi Per Accidenti. His roles at the South Carolina Opera Theatre and Brevard Music Center have included the Commendatore (Gazzaniga's Don Giovanni), Tobia Mill (Rossini's The Marriage Contract), Strombone (Pergolesi's La Vedova Ingegnosa), Luther (Les Contes d'Hoffmann), Zuniga (Carmen), and Rocco (Fidelio).
Watson's requiem, oratorio and cantata performances include works of Duruflé, Mendelssohn, Händel, Saint-Saëns, Dubois and Stainer. As a concert artist, he has performed in Spain, the Bahamas, and Canada, and recently performed in Ho, Ghana at the end of an intensive research study course on WEST AFRICAN CULTURE THROUGH THE ARTS, sponsored by Ohio University. Watson has appeared with the South Carolina Philharmonic, Anderson Symphony, the Benedict College Community Orchestra, and made his debut with the Charleston Symphony Orchestra performing the Concert Version of Gershwin's opera Porgy and Bess at the Piccolo Spoleto Festival, USA in Charleston, SC.
Watson, a native of Leesville, SC, earned both a Master of Music and the Doctor of Musical Arts degrees (Performance) from the University of South Carolina. He has coached with renowned artists such as the late William Warfield (Uncle Bill), both Mark Oswald and George Darden of the Metropolitan Opera, and Alessandro Amoretti, Maestro of The Royal Opera, Stockholm. At present, Dr. Watson lives in Greenville, South Carolina and serves on the music faculty at Anderson University as Associate Professor of Music and Founder and Director of Opera Workshop.
Lori Hicks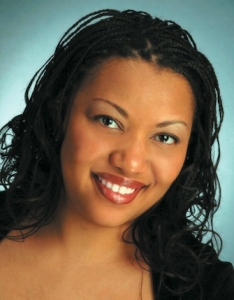 Lori Celeste Hicks debuted with Opera Theater of Pittsburgh as Bess in Gershwin's Porgy and Bess in 2009 and with El Paso Opera in the same role in 2010. In November 2011, Lori made her much-anticipated Carnegie Hall debut, singing Robert Ray's Gospel Mass with Mid America Productions. A frequent performer in the Midwest, Ms. Hicks has appeared in title roles including Mimi (La Boheme), Fiordiligi (Cosi Fan Tutte), Rosalinda (Die Fledermaus), Laetitia (Menotti's The Old Maid and the Thief), Donna Elvira (Don Giovanni), and the world premier of James P. Johnson's jazz opera Dreamy Kid.
Her concert work has included Verdi's Requiem, Saint-Saens' Oratorio de Noel, Bach's Magnificat, Vivaldi's Gloria, Handel's Messiah, the Wesendonck Lieder of Richard Wagner, a holiday concert at the library of Lincoln Center, and recitals in Michigan, Colorado, and Ohio, as well as a gala concert in Denver, TRIBUTE TO BLACK PIONEERS IN MUSIC, singing Act IV of Verdi's Otello with tenor George Shirley. Internationally, Ms. Hicks has been featured in concerts and recitals throughout Italy and France, in addition to starring in the role of Alice Ford in Verdi's Falstaff.
She has been the winner of several vocal competitions including the prestigious Metropolitan Opera Competition in South Carolina and Michigan, Bowling Green State University's song competition, the Lima Symphony Orchestra Young Artist Competition, the NANM International Spiritual Festival Competition and National Solo Voice Competition, and the University of Michigan Concerto Competition. A native of Detroit, Ms. Hicks is the recipient of the Master of Music degree from Bowling Green State University and the Doctor of Musical Arts degree from the University of Michigan. She previously held faculty positions in voice at the University of Dayton and Central State University in Ohio. Currently Ms. Hicks is Professor of Voice and Opera at Claflin University in Orangeburg, SC. We welcome Lori back after her highly successful appearance with us last year.
DR. ISAIAH R. MCGEE
Dr. Isaiah R. McGee is the chair of the music department at Claflin University, director of choral music, and conductor of the Claflin University Concert Choir. A native of Anderson, South Carolina, he holds a Master of Music degree in vocal performance with an emphasis in Opera Theatre from the University of South Carolina and a Ph.D. in Music Education with choral conducting emphasis from Florida State University. Dr. McGee was the 1993 winner of the William L. Dawson Vocal Competition at Tuskegee University and one of the 1997 winners of the Opera Carolina's Young Artist Recital Program.
Dr. McGee has directed ensembles in performances at many conferences and conventions and served as clinician for numerous workshops, honor choirs, and clinics. He has also co-authored an article for the International Journal of Music Education.
As a vocalist, Dr. McGee made his opera debut as the Conte in the 1994 Studio Lirico production of Cimarosa's Il Convito at Teatro Signorelli in Cortona, Italy. For the South Carolina Opera Theater in Columbia, he received rave reviews for his portrayal of Doctor Malatesta in Donizetti's Don Pasquale and was equally well received by audience and critics alike for his portrayals of Maesetto in Mozart's Don Giovanni and Bardolfo in Salieri's Falstaff.
THE CLAFLIN UNIVERSITY CONCERT CHOIR
Nestled in the sand hills of Central South Carolina, Claflin University continues its musical tradition of excellence, begun in 1884, through performances of the Claflin University Concert Choir, a 50-voice mixed chorus dedicated to performing the finest choral music of both classical and contemporary composers. The Choir gives between 75 to 100 concerts per year, including on-campus activities, community events, and the annual Spring Tour, having performed in Italy, Germany, Switzerland, France, Australia, and China, and nationally throughout the US. In November 2004 the Choir presented a concert in Carnegie Hall and in 2008 traveled to Beijing to join a Choral Tribute for the prelude of the 2008 Olympic Games.
The Choir's first compact disc was A Tradition of Spirituals; they have recently released a new CD entitled Hehlehlooyuh. While the nucleus of the Choir is composed of music majors, it is open to students of all majors, and all choir members serve as official ambassadors for the University.
Eva Jessye was associated with Claflin University when she was assisting George Gershwin in the preparation of the choral scoring of Porgy and Bess, and at this time the Choir was known as the Eva Jessye Singers. In 1935 they sang at the premiere of the opera on Broadway and toured with the original touring company. Brevard Philharmonic is very pleased to present this Concert Version of Porgy and Bess in collaboration with Claflin University, given their direct input and association with the first performances of this marvelous work.