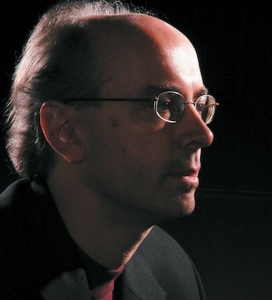 Pianist Phillip Bush grew up in Charlotte, North Carolina. He is a graduate of the Peabody Conservatory in Baltimore where he studied with the renowned pianist Leon Fleisher. He subsequently moved to New York City to begin a career focusing on chamber music and contemporary classical music. More recently, he taught piano and chamber music at the University of Michigan from 2000 to 2004 and presently lives in Columbia, South Carolina.
Since his New York recital debut in 1984 at the Metropolitan Museum of Art, he has given solo piano concerts throughout North America, as well as in Europe, Asia and the Caribbean. As a soloist, he has championed the work of many living composers and has recorded the piano works of several such composers. He has been the pianist in over 30 chamber and contemporary recordings with groups such as The Chamber Music Society of Lincoln Center.
In the contemporary field, Mr. Bush was a keyboardist with the ensemble of Phillip Glass for two decades and also with an ensemble of Steve Reich for many years. In 2001, Mr. Bush made his Carnegie Hall concerto debut on short notice, replacing an ailing Peter Serkin (who appeared at the Brevard Music Center during the 2011 Festival) as soloist with the London Sinfonietta to critical acclaim. He has also appeared as soloist with the Cincinnati Symphony, Houston Symphony and several other orchestras.