Tickets!
You will be redirected to a secure website to complete your purchase.
Performance
Ticket Price
 
An Afternoon at the Opera
September 29, 2019
$35
Duos
November 3, 2019
$35
Christmastime in Brevard
December 15, 2019
$35
Sensational Strings
March 15, 2020
$35
Beethoven, Bottesini, and Bass
April 5, 2020
$35
POPS: Stage, Page, and Screen!
May 17, 2020
$35
 
 
 
Season Packages
Price
 
6 Concert Season Tickets
All 6 concerts!
$186
5 Concert Season Tickets
Choose any 5 concerts
$155
4 Concert Season Tickets
Choose any 4 concerts
$128
3 Concert Season Tickets
Choose any 3 concerts
$99
 
 
 
Once your order is complete, you will receive an email confirmation. If you do not receive a confirmation, we likely did not receive your order.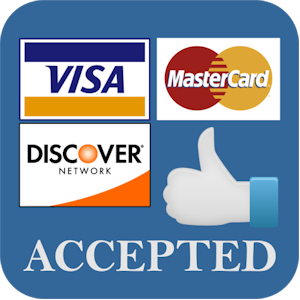 *Prices listed above do not include NC sales tax.
*There is a $3 per ticket Handling fee.
*There is a $5 per package Handling fee.
*Student tickets are available for $10/$15 each; not available online.
*All sales are final. Tickets are nonrefundable.
*Sorry, we do not accept American Express.
---
Brevard Philharmonic has adopted a temporary ticket policy for those who have tickets to March 15th concert, Sensational Strings.

 

Below are some options for tickets purchased for this concert:
1. If you are able, we urge you to consider donating your ticket purchase as a tax-deductible donation to support our programs and musicians. If you choose this option, do nothing. If we do not hear from you by March 30, 2020, we will assume you have donated your ticket.
2. Because of these extreme circumstances,  we will refund the purchase price of your ticket. If you choose this option, we ask that you please email
info@brevardphilharmonic.org
or mail your ticket with your request to Brevard Philharmonic, P.O. Box 1547, Brevard, NC 28712. Please do so before March 30, 2020.
This is a temporary ticket policy; staff will continue to update this policy to reflect developing circumstances surrounding COVID-19. Should you have any questions or need clarification, please don't hesitate to contact the Box Office by emailing
info@brevardphilharmonic.org
or by calling 828-884-4221.
Standard Ticket Policies
All sales are final; tickets are non-refundable.
---
If you are having trouble completing your order online, please CLICK HERE-FAQ-ordering tickets.
Other ways to Purchase Tickets: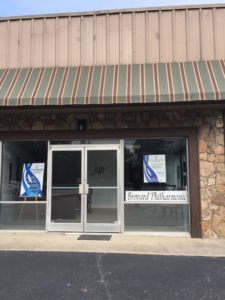 Order Tickets by Phone or Visit our Ticket Office
(open part-time)
The box office (located on North Broad Street, Brevard Across from Verizon, next to Burger King) will be open for ticket sales two weeks before each concert from 12 pm – 2 pm on Monday, Wednesday and Friday, though phone messages are checked and returned regularly.
To order tickets, or confirm hours before visiting, please call (828) 884-4221.
When the office is closed, one of our volunteers will retrieve messages from the telephone answering machine and return your call, usually within 48 hours.
Tickets at the Door
Tickets for individual concerts are $35 for adults and $10 for students 18 and under with a valid student ID card. Many packages are available for great discounts!
All concerts are at 3 pm on Sundays.
All concerts, except Sensational Strings, Sunday, March 15th will be held in Scott Concert Hall at the Porter Center for Performing Arts on the Brevard College campus. The Porter Center provides accessibility for the disabled.
If you have a question or need assistance,  please feel free to email us at: info@brevardphilharmonic.org.