March 4, 2018
Sunday at 3:00
Charles Jones Evans, guest conductor
David Gross, piano
Tickets $35
Program
Walton-Crown Imperial Coronation March
Beethoven-Piano Concerto No. 5, "Emperor"
Strauss-Emperor Waltzes
Stravinsky-Firebird Suite
Concert is sponsored by A. STUART FENDLER FAMILY TRUST.
Charles Jones Evans, conductor

Now in his twenty-first season as Music Director/Conductor of the Long Bay Symphony, Maestro Charles Jones Evans continues to deliver an exceptional
standard of performances and imaginative programming. He brings a wealth of musical experience, having held conducting positions with numerous professional orchestras and music festivals including the Pine Bluff (AR) Symphony, Eastern Philharmonic (Greensboro, NC), Memphis Symphony and the Mississippi Symphony.  As guest conductor, he has been featured on the podium with organizations such as the Richmond (VA), North Carolina, Virginia and Arkansas Symphonies and the Memphis Ballet, as well as ensembles in Boston, Cleveland, Dallas, Spokane, Santa Barbara and other cities across the U.S.  In Europe, he has made guest appearances with the Oradea and Giurgiu Philharmonic Orchestras of Romania, as well as orchestras in Bucharest.  Maestro Evans' orchestral performances have been broadcast frequently on National Public Radio.
Critics have praised Evans' conducting as "exuberant", describing him as an "elegant, enraptured performer" (Norfolk, VA) and a "solid and polished conductor" (Little Rock, AR).  A champion of twentieth-century music, he has conducted several world premieres in addition to numerous modern concert, dance and operatic works.  His performance of William Schuman's Credendum was praised as "straight ahead, no-nonsense" with "meaty, nicely calculated climaxes and unflagging energy" (Greensboro, NC).  The Memphis Commercial Appeal stated that his rendering of the music of Ives, Schoenberg and others "reaffirmed his status a key interpreter of Modernism."
Maestro Evans has an equally extensive background in the traditional and popular idioms.  In addition to performing with major pops artists such as Judy Collins, Maureen McGovern and Maurice Williams, he has created a wide variety of programs, including highly acclaimed "Rock 'n Roll", "Gospel" and "Beach Music" pops concerts for which he has written many of his own orchestral arrangements.
Evans' conducting training has included a fellowship under eminent American composer/conductor Gunther Schuller at the Festival at Sandpoint, as well as a fellowship at the Aspen Music Festival.  He has also studied under Leonard Slatkin, David Zinman, Boris Goldovsky, and David Effron.  In 1991, he was one of four Americans selected to compete in the Antonio Pedrotti International Conducting Competition in Italy.  In 2000 he was invited to participate in the Wiener Musikseminar at Vienna's Universität für Musik und Darstellende Kunst, where he was awarded second prize in performance.   Evans holds a B.M. degree from the Cleveland Institute of Music, a M.M. from Southern Methodist University, and a Doctor of Musical Arts degree from the Eastman School of Music.
David Gross, piano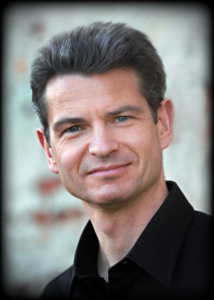 David Gross is a regular guest performer in concert halls throughout the United States and Germany. The wide, expressive spectrum of his playing is reflected by the critical acclaim he has garnered. Reviewers have praised his "warm touch and sensitive, sparkling transparency" (Potsdamer Neueste Nachrichten) and "perfect control of sound" (Nordsee-Zeitung), as well as his virtuosic ability: "He is a pianist of strong, brisk fingers and penetrating mind whose technique is formidable enough to make light of whatever difficulties Chopin's music throws in his way. His sparkling treatment of the Waltz in A-flat, Opus 42 was the real thing" (Chicago Tribune). Similarly, his lively and energetic approach to public performance pleased the critic of the Rock River Times: "He made the piano notes whisper, twinkle, roar, and dance; musical phrases rippled and capered, caressed and cajoled." And when called for by the music, a heartfelt note is equally part of his performances. "An intuitive player," the Greenville News wrote about his interpretation of Schumann's concerto, "he brought out the drama, the intimacy, the tenderness and the bravura Schumann entrusted to the piece."
David Gross has been featured as soloist with the Berliner Symphoniker, Staatsorchester Frankfurt/Oder, Ensemble Oriol (Berlin), Rockford Symphony (IL), Champaign-Urbana Symphony (IL), Macon Symphony (GA), Idaho Civic Symphony, Greenville Symphony (SC), Anderson Symphony (SC), Merrimack Valley Philharmonic (MA), Hendersonville Symphony (NC), and Brevard Philharmonic (NC), as well as several university orchestras. He has recorded numerous solo broadcasts for German NPR and has been featured in the film "Singing Hands" produced by German National Public Television. His CD release of the Piano Concerto by Edouard Lalo with the Staatsorchester Frankfurt/Oder was met with critical acclaim, and this recording was selected for the in-flight audio program on Lufthansa. His recording of piano works by Jan Hugo Voříšek was released on Centaur Records in 2010. He has performed several recitals on the Dame Myra Hess Memorial Concert Series in Chicago, which were broadcast live on WFMT.
Born and raised in Berlin, David Gross now lives in Greenville (SC) where he is Associate Professor at Furman University. Prior to this engagement, he served as Resident Artist at Western Michigan University, and as Visiting Associate Professor at Goshen College. In the fall 2007, he was Visiting Professor at the University of Cape Town (South Africa). He holds a Diploma from the Hochschule München, a Master's Degree from the Yale School of Music, an Artist's Diploma from the Hochschule Hannover, and a Doctoral Degree from the University of Illinois. His teachers include Ludwig Hoffmann, Arie Vardi, Daniel Pollack, Claude Frank, and John Wustman. He is a prizewinner of the international piano competitions in Marsala (Italy) and in Bremen (Germany). Dr. Gross has given lecture-recitals at the Goethe Institute in Boston, at national conferences of the College Music Society and the Music Teachers National Association, and for local MTNA chapters throughout the Southeast.
David Gross has appeared in concert with numerous extraordinary singers, among them Janet Williams (Berliner Staatsoper). The highlights of his vocal repertoire, which spans several centuries, are the great cycles, Die schöne Müllerin and Winterreise by Franz Schubert. Most recently, David Gross is a founding member of the Poinsett Piano Trio with Deirdre and Christopher Hutton. This ensemble has performed throughout the Southeastern US and on an extensive tour of New Zealand (May 2010).